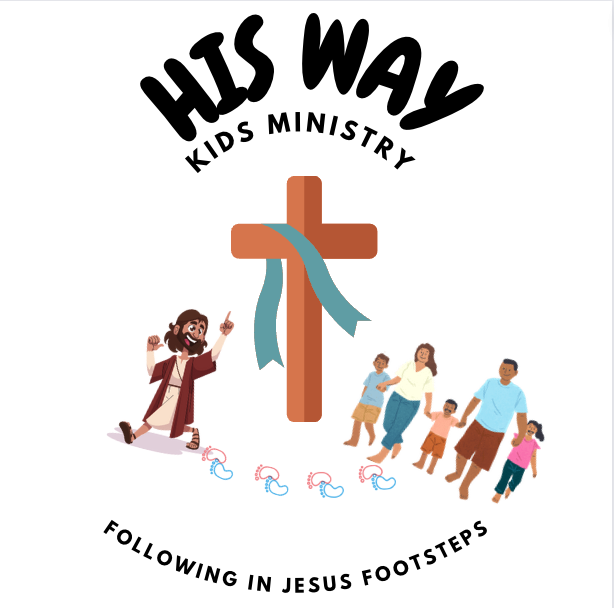 His Way Kids main purpose is to help families strive to follow after Jesus Chirst and enjoy growing in  relationship with him.  We are committed to empowering parents to help teach their kids, all while providing a caring environment with lots of fun ways to learn.
Nursery Birth – 2 years
Available during all services on Sundays and Wednesdays
Our experienced and committed nursery team will greet you at our nursery check-in desk.  They will work hard to respect all of your child's specific needs.
Age-appropriate snacks are served once during service times(please let us know your child's specific needs).
Sunday School Age appropriate Sunday School Classes for PreK- 6th grade.
Children check-in at the classroom doors in the children's hallway. We ask parents to pick up their children from their rooms after Sunday School.
Extended Care for 3 year olds to Kindergarten
Children will remain in in the Children's Wing after Sunday School for additional learning opportunities, snacks, crafts, as well as, free play time to build friendships at church.
His Way Worship 1st - 5th grade
Elementary students attend the first segment of our Worship Service with their families.  After Pastor Pals, those who want to attend will be dismissed to the Junior Church for a message just for them with Pastor Nick, as well as, snacks and activities. Children will be pick up at the Junior Church door after service.
Wednesday 6:30-7:45
Children 3 years old to 6th grade enjoy a high energy evening of games, snacks, and Scripture learning!  Children check-in/out at the Fellowship Hall.
Bus pickup is available by request for Kindergarten through 6th graders by calling the church office.  620-251-6980
We'd love to talk in person on the weekend, or you can email anytime.